Before you begin your entrepreneurship journey, understanding and embracing the 12 essential principles will help you navigate your way towards success as an entrepreneur. These 12 principles are a construct of commonalities found in more than 90 books on entrepreneurship, business, leadership, military strategy, and psychology. These principles represent the essence of what differentiates a successful entrepreneur from an emerging one.
Statistics indicate most startups struggle in their initial years and in later years sales reduce, margins decline, cash flow stalls, and competitors grow. Overcoming these hurdles is not easy but not impossible. Following these Principles of Entrepreneurship will consistently ignite the entrepreneurial spirit and help you succeed with integrity.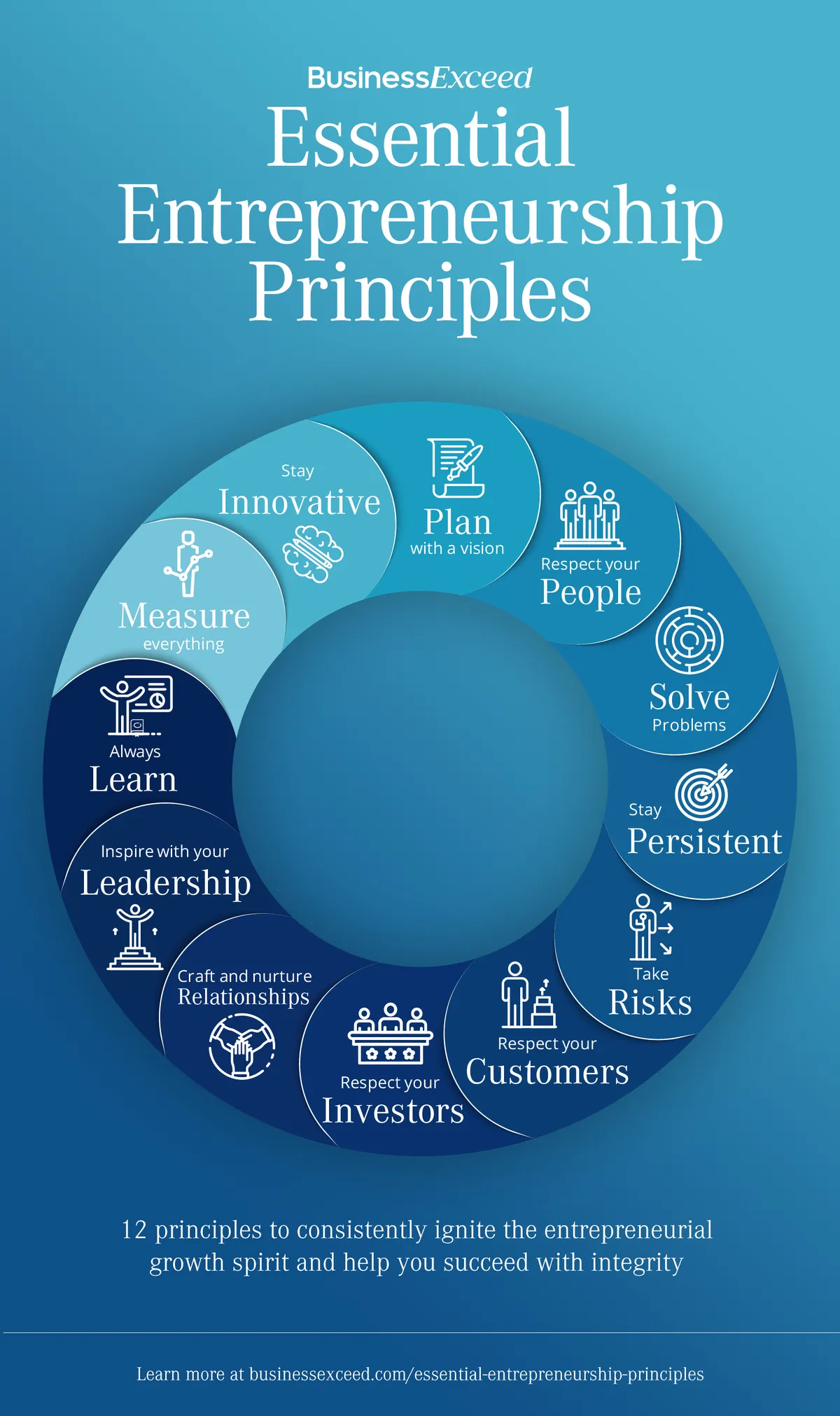 ---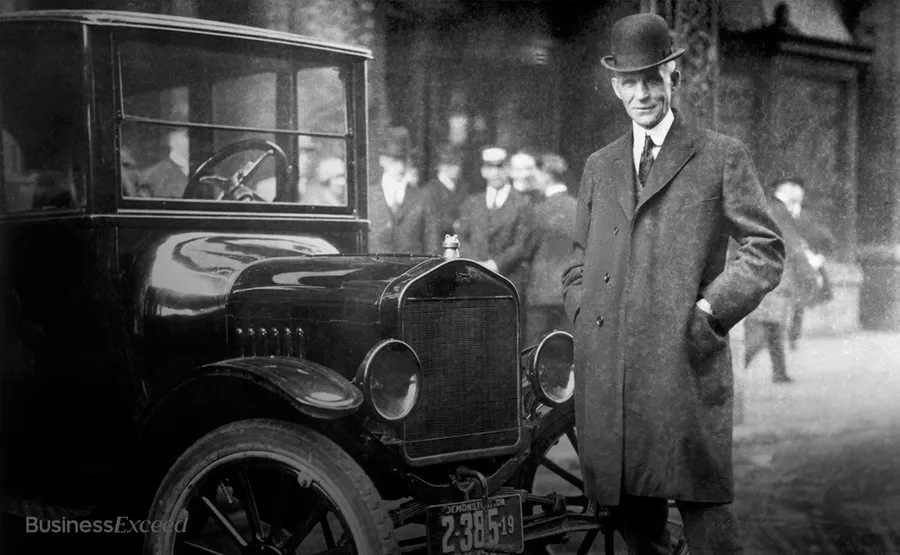 1. Vision for the future
Henry Ford had the vision to produce an automobile that many middle-class Americans could afford. In this process, he utilized his seed capital from Edison Illuminating Company in Detroit to revolutionize the automobile industry. He developed assembly lines to mass-produce Ford Model T that pioneered never-before-seen durability and affordability in the industry globally.
His remarkable commitment to strategically enhance economies of scale ensued many innovations across the industry including – franchisee dealership system, left-hand steering, and easier modification capabilities. He became one of the wealthiest and most inspirational people in the world.
His ambition illustrates how entrepreneurs must have the ability to visualize and articulate the future state of their business. Having a clear vision helps establish a clear purpose, values, goals, tasks, and priorities. This ensures you are always moving ahead in the right direction and better utilization of your rigor.
The downfall of many businesses is attributed to their lack of vision, notably: Xerox, Nokia, and Blockbuster.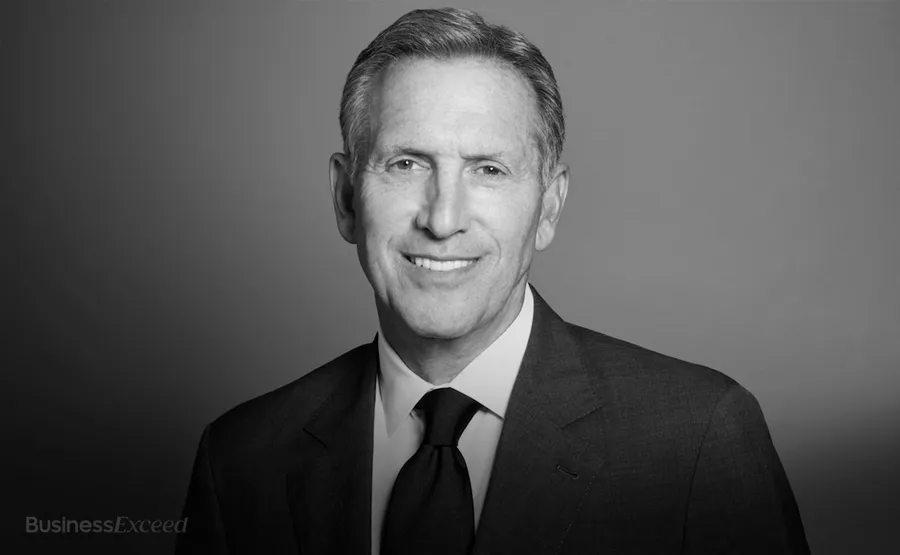 2. Respect your people
Howard Schultz, the dynamic CEO of Starbucks, has been supporting the health and prosperity of his 2,54,000 employees (known as "partners") through comprehensive health benefits given to the entire part-time and full-time workforce. Starbucks launched their Starbucks College Achievement Plan program to pay full-time tuition for many employees, pledged to hire 10,000 military veterans and their spouses or children, offered career sabbaticals and other time-off programs.
Howard suggests "to use our scale for good" should be utilized by other global companies. His strategies have consistently led Starbucks on a successful path with a 9.6% CAGR over 3 years.
It manifests that your people come with diverse aspirations, visions, personalities, and responsibilities. Empower your management function to know the needs and aspirations of every individual instead of treating them as a bunch of "resources".
Hire the right people at the right time, offer the right incentives, share your values, clear directions, expectations and let them produce their best work. Share the bigger picture to make certain that your people are motivated to achieve the best for your business.
Remember, happy people lead to happy customers and clients.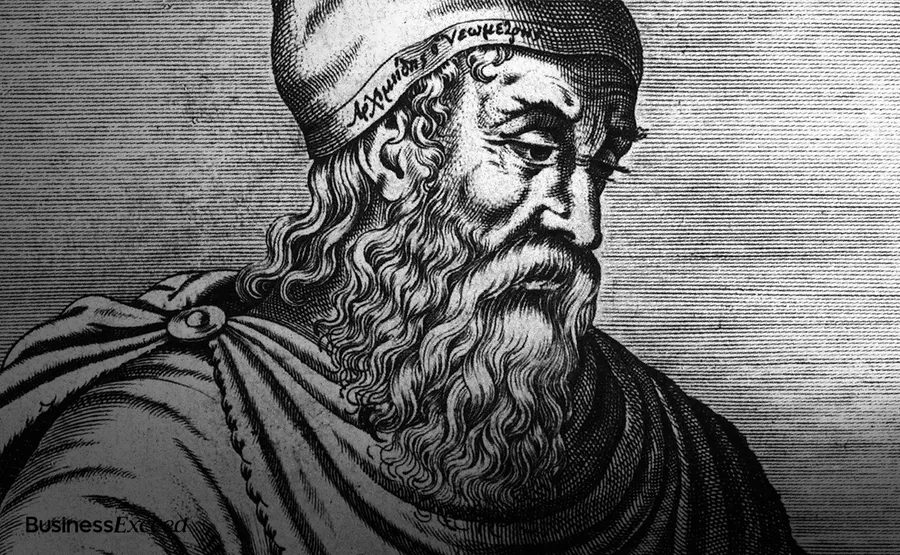 3. Solve Problems
Archimedes of Syracuse, a Greek mathematician, physicist, engineer, inventor, and astronomer; throughout his lifetime was on a pursuit of solving problems by applying mathematics to physical phenomena. His discoveries resulted in various inventions that are still prevalent after more than 400 years.
His achievements include Archimedes' principle to determine the volume of an object with an irregular shape, Archimedes' screw for efficiently draining water out of mines or areas with low lying water, the claw of Archimedes to use as a weapon to sink or lift ships out of the water, heat ray to burn enemy ships through concentrated mirrors acting as a parabolic reflector, accurate approximation of pi, and creation of exponentiation for expressing large numbers.
In the contemporary context, people are always looking for better, faster, smarter, and efficient ways to improve their lives. Focus on solving problems and create things that matter.
Being a thriving entrepreneur, you will face problems on every small or large step in your journey. Suddenly suppliers go out of stock and employee falls sick. If you don't proactively find solutions, your business will gradually fall low on performance and lose stakeholders' expectations.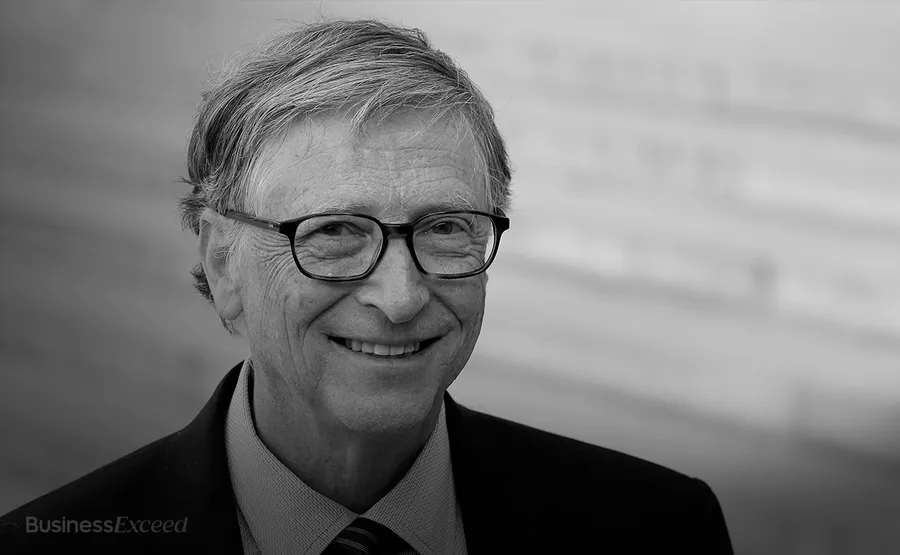 4. Always learn
Bill Gates reads one book every week, Warren Buffet invests 80% of his time in reading and thinking, and Barack Obama reads an hour a day while in the office. This tells us how important is learning for some of the most successful, smartest, and busiest people in the world. To simplify this phenomenon, we should consider the example of rapid de-materialization: through advancements, many technologies worth more than $900,000 in 1969-1989 are available in the form of apps in a $200 smartphone today.
The fastest to master the skill and transform it into value will win. It's not an option. To succeed, you must always keep learning. New technologies emerge every day, and the best ones disrupt our lives the way we had never imagined. Today, the way we connect with people across the globe through social media, book cheaper and efficient taxi cabs through Uber, and soon commute in a self-driven car are results of people extending their knowledge and exploring further.
You can dedicate a part of your day to only learning new things, reading books from diverse genres, and find mentors who can guide you in your journey.
"In my whole life, I have known no wise people (over a broad subject matter area) who didn't read all the time — none. Zero." — Charlie Munger, Self-made billionaire & Warren Buffett's longtime business partner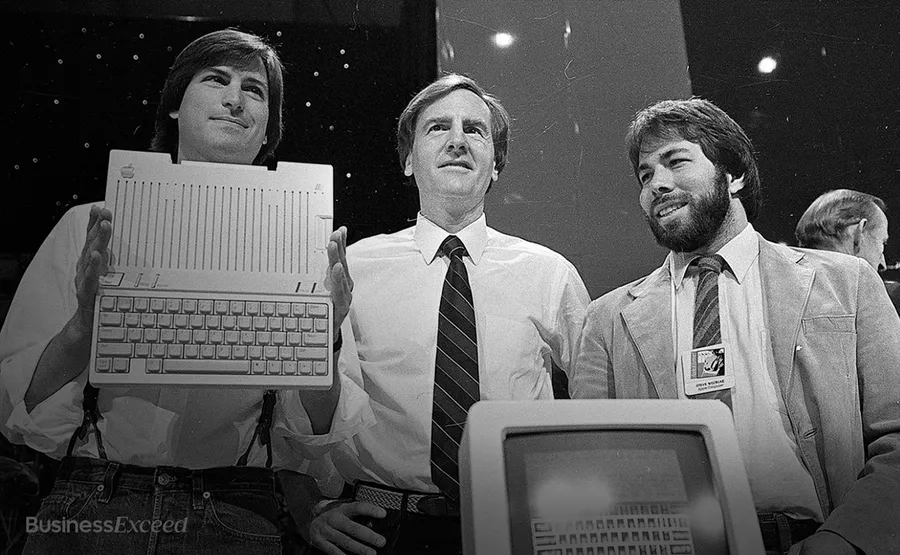 5. Take risks
Founders of Apple Computers, Steve Jobs and Steve Wozniak were not the first Palo Alto garage startup that rose to become a multi-billion dollars worth organization. While the incumbents IBM and HP dominated the market, Apple took a different approach.
Their drive to create intuitive yet elegant machines for everyone with an intense focus on ease-of-use was the differentiating factor. Apple's computers were so well received that even the technophobes were excited to own them. Their risks led to what we know today as one of the most valuable brands and most profitable companies globally.
Risks are synonymous with entrepreneurship. It is worth being in charge of your destiny. To succeed, it is essential to try new ways of doing things, be on edge, and bet on crucial deadlines. Your career, finances, and mental health will be at stake, yet it can be your life's best decision.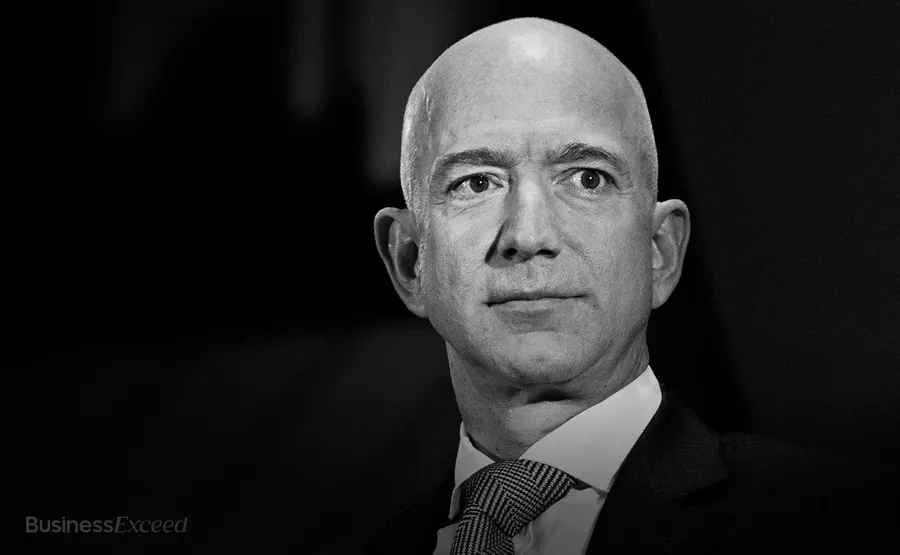 6. Respect your customers
Amazon's founder and CEO, Jeff Bezos is known to have a relentless focus on customers. Once in a meeting with 30 Amazon executives, former Global VP of Customer Service Bill Price was asked to prove that the telephone support was reachable in less than a minute. Bezos called the support during the meeting, which turned out to be four and a half minutes. Bill resigned less than a year later.
Also, he asks managers in his company to attend at least two days of call-center training, encouraging everyone to be customer-obsessed, not competitor obsessed, never settle for 99% satisfaction rate, respect today's customers as each offline customer might tell six friends, and each online customer can tell 6,000 and don't be afraid to apologize. Today, Amazon is the largest online retailer in the world, with USD 175+ billion in revenue.
Be more human and less of a customer relationship management system. Enable customer service at the convenience of the customer. Don't try to force them into your rigid company policies.
One of the crucial factors why people prefer American Express cards over their competitors is their customer service. That's why American Express mentions on their career website: You could be the reason they say, "that's why I'm a Card Member."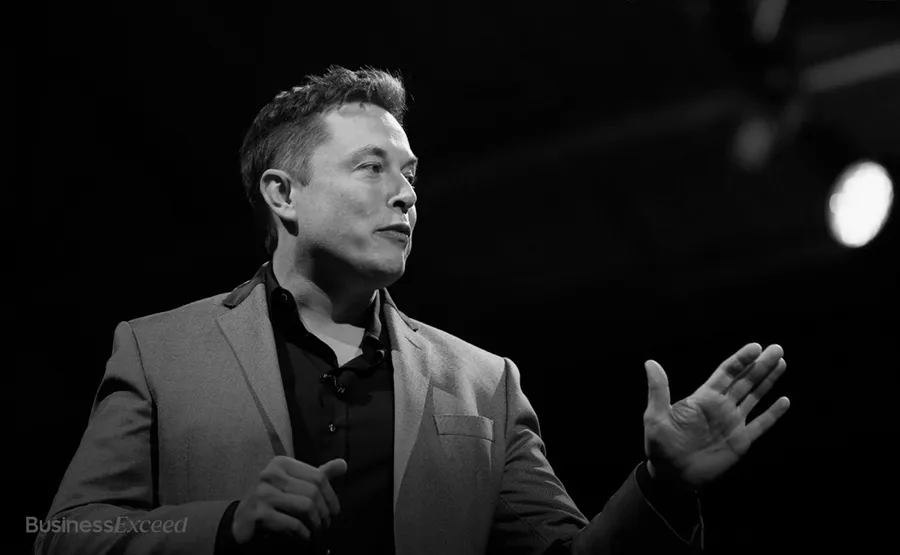 7. Respect your investors
Right after earning prestigious degrees in physics and business, in 1995 Elon Musk's application to Netscape was rejected. Then he founded Zip2, an internet-based yellow pages company that got sold to Compaq for $220 million. The Zip2 board later ousted him. In 1999, he co-founded PayPal. As PayPal progressed, his role declined, and his advice to run the business platform on Microsoft as opposed to Unix was rejected. Musk was outvoted and ousted from his own company once again.
Then, in 2000, he went for a vacation to relieve stress and recover to Brazil and South Africa, but his bad luck followed, and he contracted lethal cerebral malaria. Yet Musk marks 2008 as the worst, as SpaceX and Tesla reached on the brink of bankruptcy. He went bankrupt himself to save his companies. Despite major failures across his lifetime, he still strives not only due to his persistence but also the confidence and trust of his investors who have consistently put faith in him.
Your investors are taking a risk by investing in you. Treat them in a fair, ethical, and respectful manner. They are not people to manipulate and gain funds. Their knowledge and experience can be invaluable for your success. Keep them aware of your strategies, new happenings, and how their funds are being used.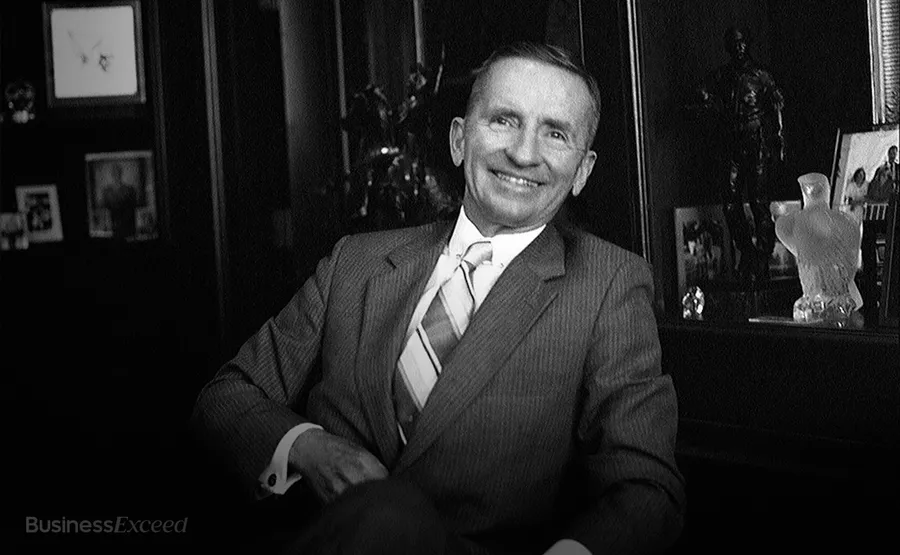 8. Build and nurture relationships
A famous politician and businessman, Henry Ross Perot is a great example of succeeding through crafting and nurturing relationships. A career-spanning into various political wins and business ventures that led him to become a billionaire.
Among his many adventures, here is a notable one: he took a USD 1,000 loan from his wife in 1962 to establish Electronic Data Systems.
Through this company, he helped large corporations and organizations with their data processing needs, post adopting computer technology. Due to his strong relationships in government institutions and various industries, he secured contracts for federal healthcare programs – Medicare and Medicaid. In 1984, General Motors acquired controlling shares in EDS for $2.4 billion.
Business success is proportional to the customers you are winning and nurturing. And the key to winning and nurturing customers has always been relationships. The world's greatest business consultants and management experts such as Peter F. Ducker, Mark McCormack, Michael Porter have mentioned the importance of relationships in many ways.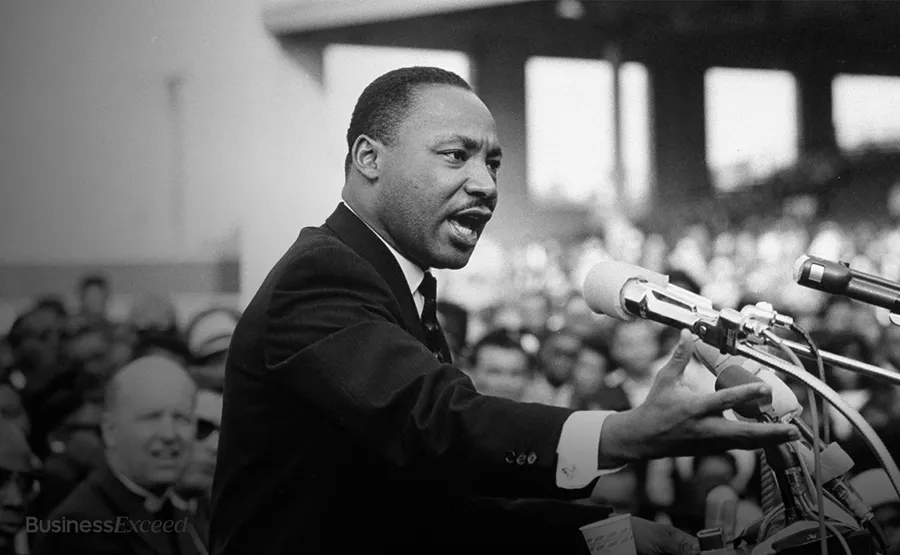 9. Inspire with your leadership
Dr. Martin Luther King Jr. is a remarkable example of exceptional leadership. His stance on Mahatma Gandhi inspired non-violent political activism led to a significant move in national consciousness about civil rights in America. Despite being arrested more than 25 times and assaulted more than four times, he stayed committed to his vision that eventually resulted in his death. His differentiating characteristics included persistence, confidence, empathy, and intellect.
"I am happy to join with you today in what will go down in history as the greatest demonstration for freedom in the history of our nation." – Dr. King, Washington Monument
Entrepreneurs are different breeds of leaders. In entrepreneurship, leadership abilities are more valuable for achieving success than business skills. Leaders inspire themselves and others to do the right things. They are not afraid of being accountable for results. Leaders craft the vision of where they need to win and gather all the forces to win it.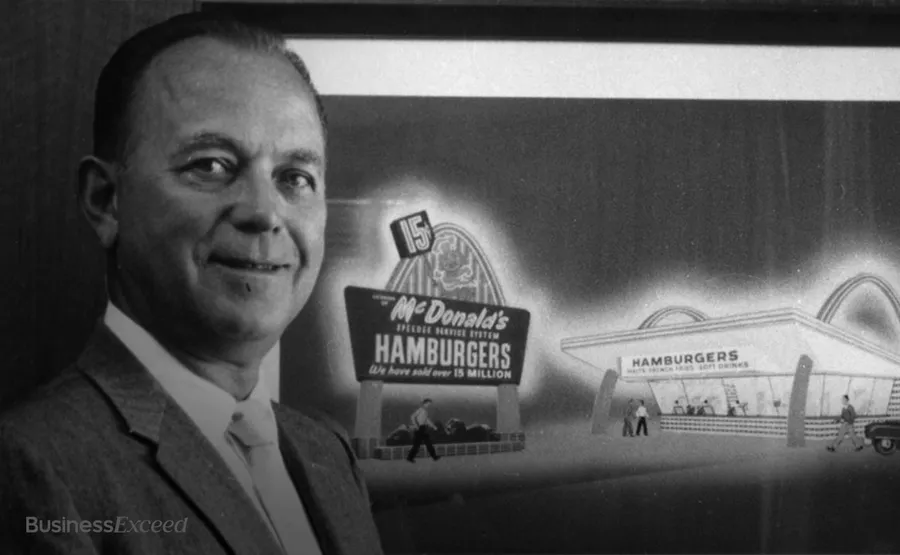 10. Stay persistent
Persistence has paid Ray Kroc well. From being a Red Cross ambulance driver at 15 during World War 1 to leading the most successful fast-food corporation in the world – McDonald's at 70. Ray took over the brand right after McDonald branched out from their company started in 1940 in San Bernardino.
Since the 1960s, despite competition from new major fast-food brands Burger King, Burger Chef, Arbys, KFC, and Hardee's, it remains the biggest fast-food chain in the world. He was featured in Time 100: The Most Important People of the Century and earned immense goodwill and wealth throughout his life.
In a notable quote in the movie The Founder, Ethel Kroc (played by Laura Dern) asks Ray Kroc "When is enough going to be enough for you?" He replies: "Honestly, probably never."
Be decisive about your daily decision-making. Ability to push towards the finish line even if it appears out of reach. Better say "yes" or "no" than "maybe." Your people will respect you for making informed decisions by considering the essential aspects but don't over-analyze and delay. Procrastination is not an admirable virtue for great leaders.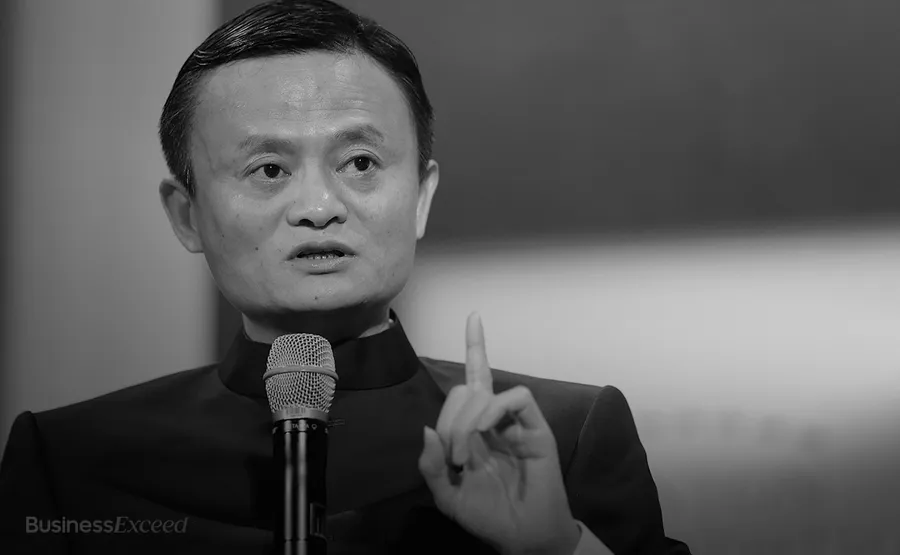 11. Measure everything
In midst of consistently failing, Jack Ma didn't lose hope. He figured he may not compete with the world today and better start preparing for the future. He measured his success prospects and goals for ten years later and diligently focused on achieving them. Today he is the co-founder and executive chairman of Alibaba Group and one of the wealthiest people in the world with a fortune of over USD 42.4 billion. In 2017, he was ranked 2nd in the annual "World's 50 Greatest Leaders" list by Fortune.
Define your key performance indicators and set measurement systems wherever possible. For example, in an eCommerce startup: measuring number of hours taken in packaging all shipments today, number of employees and their output, or project daily growth rate. This enables informed and effective decision-making.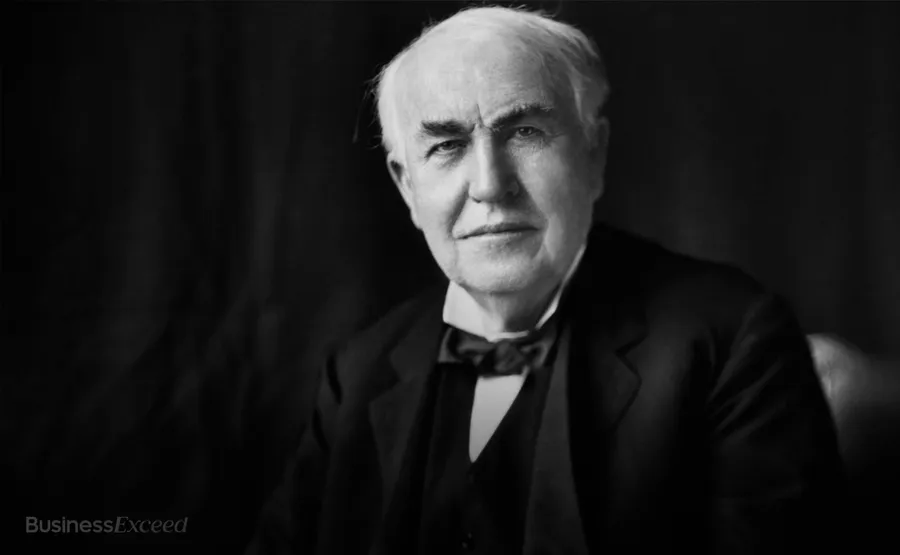 12. Stay innovative
You can work hard 80 hours in a week, but if you are not stretching your creative muscles, you'll never create breakthrough success. Innovators look for patterns at the oddest places, embrace paradoxical thinking and disrupt existing ways of doing things.
Last but not least, in the Essential Entrepreneurship Principles series and examples of inspirational entrepreneurs, there is one who we know as the world's greatest inventor. The one with more than 1,090 patents in his name, inventor of a large number of devices that influenced life around the world: the electric light bulb, phonograph, motion the picture camera, carbon telephone transmitter, electric power distributors, fluoroscopy, and many more.
In 1889, he founded Edison Lamp Company and Edison Electric Light Company, which today have transformed into General Electric (GE). Today GE is one of the most successful businesses ever existed on Earth. It is the only company on the Dow Jones Index for more than 100 years and has revenue of over USD 122 billion. As you must have guessed by now, this impeccable entrepreneur is Thomas Alva Edison.
Conclusion
As an entrepreneur, which principle of entrepreneurship is working well for you? Or challenging you to keep hustling? Let us discuss this in the comments below.