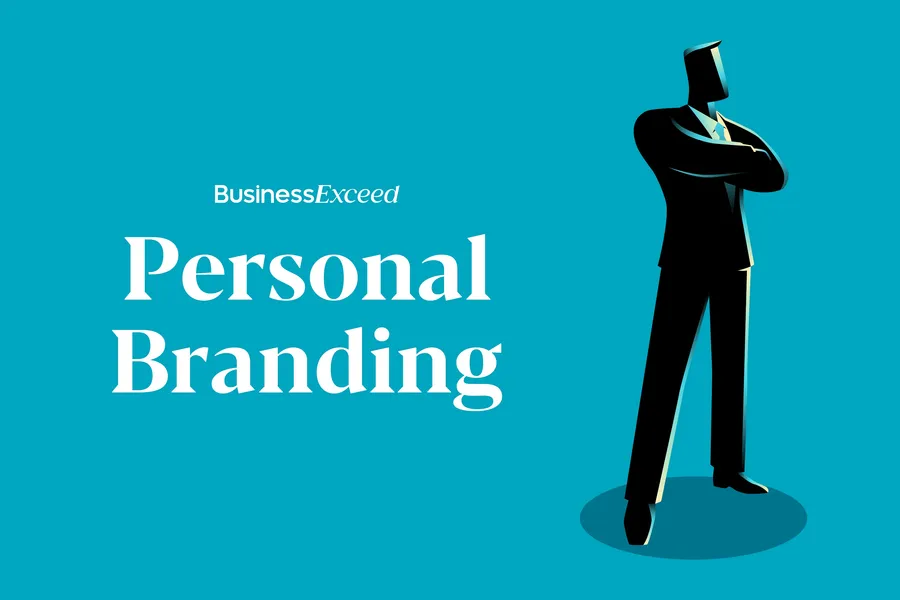 The need for personal branding has never been more than it is today. With the widespread availability of the internet, anyone can gain a mass following, position themselves as an industry leader, and start attracting potential clients.
Due to the recent pandemic, people are getting out of their jobs, and companies are hesitant to employ full-time employees. This situation is opening a freelance route for many people. This increases competition across sectors and industries for almost everyone in the economy – business people, entrepreneurs, students, and employees.
To stay ahead of the curve, you need to differentiate yourself in the market. Personal branding helps you achieve this.
Everyone has a personal brand, including you.
Your personal brand can be the answer to the following questions:
What comes to people's minds when they hear your name?
What shows up on the internet (Google, Facebook, LinkedIn, Twitter, etc.) when they search your name?
If answers to these questions don't align with how you want to be perceived, it is time to build a personal brand that meets your ambitions. Follow this guide to learn and develop an effective personal brand for yourself.
What is Personal Branding?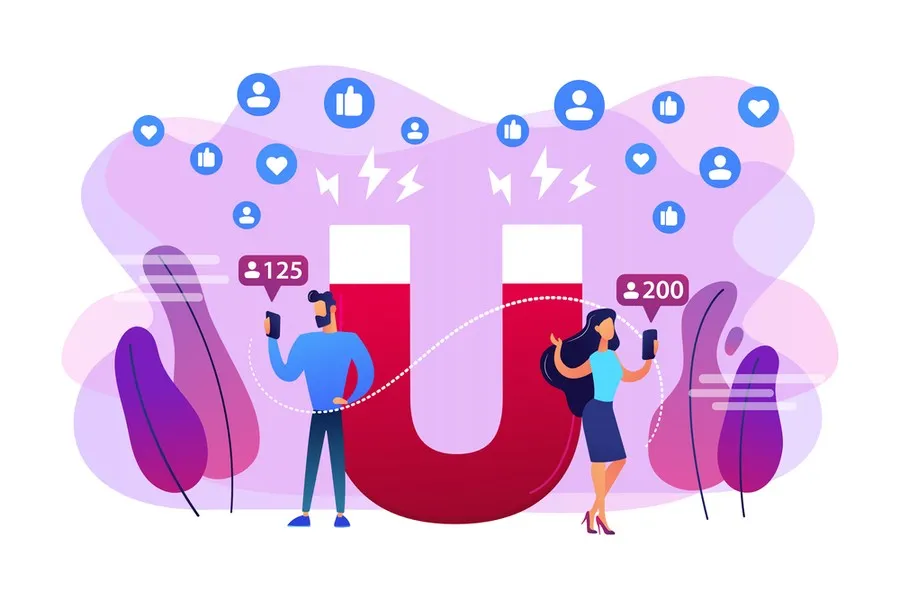 Brand: A brand is anything — a symbol, design, name, mark, word, sentence, sound, texture, reputation, emotion, tone, etc. that separates one thing from another.
Personal Brand: Similarly, a personal brand is what separates you from everyone else in the market. It is a consolidation of values, characteristics, and capabilities expressed so that the target audience can easily understand.
Personal Branding is the projection of the best version of who you are, what you stand for, and the value you bring to your potential clients. It is a continuous process of creating a personal brand and maintaining its public perception.
The practice of personal branding may also be known or closely related to reputation management, personal positioning, public perception management, self-packaging, online footprint management, dramaturgy, self-presentation, and self-commodification.
Why personal branding is important?
It is essential to create a personal brand because:
70% of employers use social media during the hiring process and 43% screen existing employees.
Prospective clients/customers search on Google for user reviews and authenticity cues before making a purchase decision.
Potential business partners and investors may evaluate your standing based on your brand's online presence.
If you are not maintaining an effective personal brand today, you risk losing business in the future.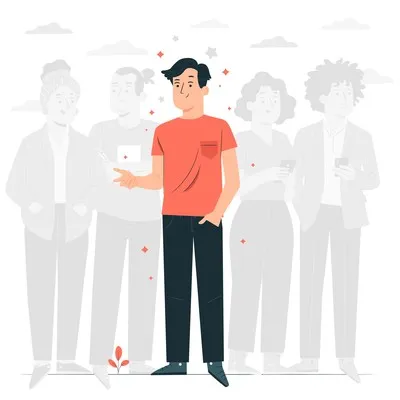 Stand out from the crowd
It helps you communicate and build on the characteristics that make you unique and distinct from your competitors.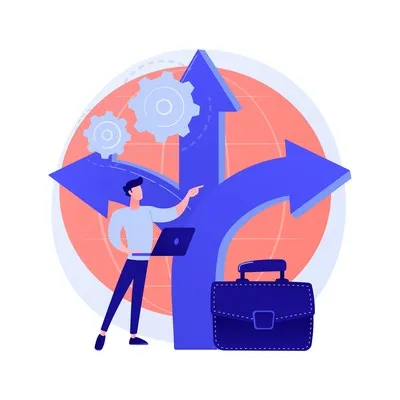 Generate opportunities
It helps you build the correct perception in the mind of your potential employer, clients, customers, partners, investors, etc., and improve your chances to land more opportunities.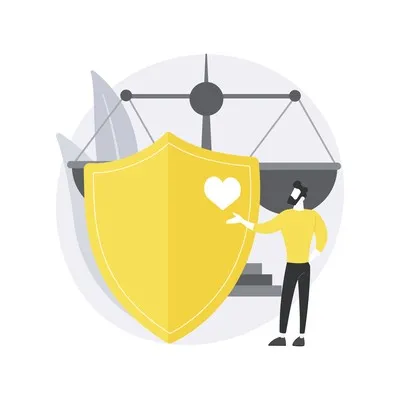 Build credibility
Inspire confidence among your target audience through your actions with consistency in your point of view, story, tone, graphics, music, theme, colors, etc.
Prevent and overcome challenges
With continuous management of your personal brand offline and online, you can prevent and recover from public embarrassments or criticisms.
Examples of great personal brands
Success is built on a compelling personal brand. Because it immediately tells who the person is and where their expertise lie. Here are select examples of great personal brands: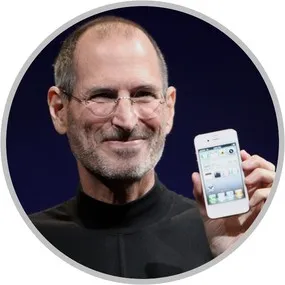 Steve Jobs
Co-founder of Apple Computers, Steve Jobs had a distinct approach to his work and the way he led his life.
Consistency: He was a minimalist and committed to solid and cohesive aesthetics. It reflects in his attire (blue jeans and turtleneck) and creations (iPod, iPhone, Mac, etc.).
Expertise: Delivered more than expected results by emphasizing the user experience. And value that his innovations brought to users' lives.
Risk-taker: He was courageous and attempted to stay ahead of the trends. He created new standards for industries with revolutionary products like the iPad (which even today holds the highest market share in the tablet market globally). He orchestrated large events to showcase new offerings, which were not typical for tech launches.
Curiosity: He was not a technologist. He studied literature and arts at Berkeley. He pushed his way into multiple industries to create new user experiences. This led him to build a path where Apple is today: thriving and disrupting various sectors – music, TV, fitness, wearable, etc.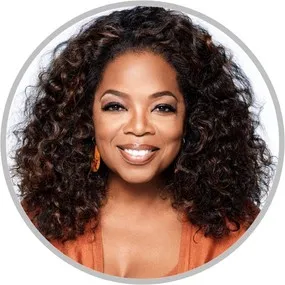 Oprah Winfrey
You will never hear anyone say: "Oprah who?"
If you Google her first name, you don't need to type the rest. Oprah is a powerhouse personal brand, successful talk show host, one of the most famous people in the world, and greatest black philanthropist in the USA. She has given away USD 51 million charity through The Oprah Show.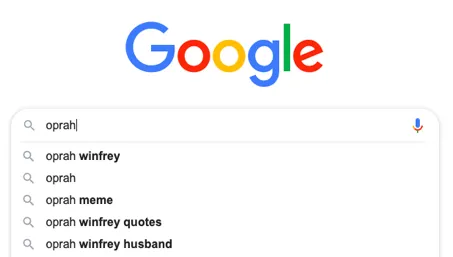 The core of her personality lies in her empathy towards people. She emphasizes understanding others deeply and relate to a diverse group of people (across various gender, race, ethnicity, social status, etc.).
Value: Drives her ability to influence people to take action to further her agenda – 'to improve human lives and reduce suffering'.
Consistency: Communicates her message with clarity. Once, she convinced a woman not to hit her children through the consistent message delivered in her TV shows.
Focus: Follows and encourages people to do what they love. Her niche is to help improve people's lives, and it can be experienced in her any show, either new (The Oprah Conversation, Oprah COVID-19 talks, book club) or old (The Oprah Show).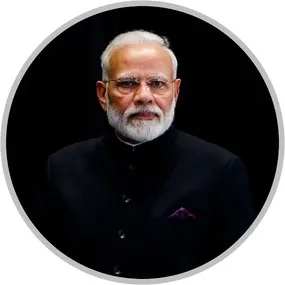 Narendra Modi
An icon with an incomparable cult-like following of millions of Indian citizens. The two-term prime minister of India has swept elections, unlike any other leader in the last 30 years. He has a following 64M+ followers on Twitter and 50M+ on Instagram.
Technology: Leverages technology to make his voice reach all social classes of India. He utilizes social media, mobile apps, radio, TV advertisements, holographic imaging, web conferences.
Emotional connect: He manages to strike an admirable balance between a decisive leader and an ordinary man. He talks about problems that people expect to hear, along with a plan strong action plan. In addition, his love and respect for his mother are admired by the public.
Uniqueness: His assertive yet caring tone, apt attire for the occasion, cheerful humor, love for creating new abbreviations, and humbleness makes him the brand 'Modi'.
Consistency: With an uncluttered and disciplined narrative of his image as a sincere common man, a decisive leader has won many hearts. His campaigns have garnered massive popularity, such as 'Make in India', 'Beti Bachao, Beti Padhao', and 'Sabka Saath Sabka Vikas'.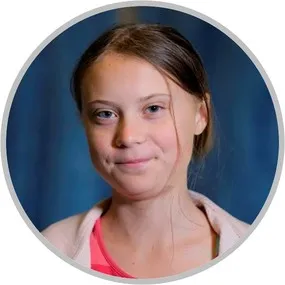 Greta Thunberg
The courageous 16-year-old climate change activist challenged world leaders to take immediate actions on climate change at the 2018 United Nations Climate Change Conference. She received numerous recognition around the globe – Time's 100 most influential people, Forbes World's 100 Most Powerful Women (2019), Fellowship of the Royal Scottish Geographical Society, and nominated twice for the Nobel Peace Prize.
Clarity: Her straightforward speaking manner combined with fact-based narrative drives people to take notice and act.
Focus and consistency: Relentless focus on a single agenda 'climate change', has made her a leading voice in relevant forums and communities.
Authenticity: She has stated that she doesn't care about being famous and turned down awards (as they are distractions from her work). Her persistence, integrity, and courage exude from her actions.
Uniqueness: She is diagnosed with Asperger's syndrome, OCD, and selective mutism, yet she communicates her message with provocation without being whiny or overly aggressive for someone at her age. Example: her popular "How dare you?" speech at UN.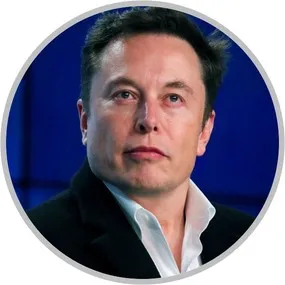 Elon Musk
Elon Musk, the founder of Tesla and SpaceX is one of the world's most admired entrepreneurs and tech leaders. He is known for his innovative and risk-taking abilities. He spends 100+ hours a week on making his companies thrive while actively solving customer problems, attending global events, and being active on Twitter.
Vision: All his actions are directed towards fundamentally changing the paradigm of daily life through ambitious attempts like helping build the energy infrastructure of the future, hyperfast transportation that can cover 300km in just 10 minutes, improve global satellite network, and plan to colonies Mars.
Authenticity: When a Tesla car caught fire in 2013, he immediately responded with a blog post to handle the outcry. He takes accountability for matters of all levels. He engages the audience and gives people a reason to trust him.
Consistency: His personal brand communicates his aim to take the human race forward. This is reflected in various communications through his personal or his companies' brand channels.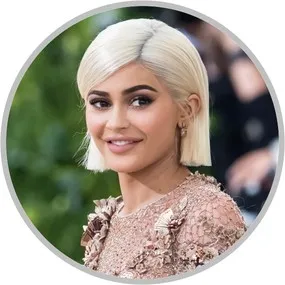 Kylie Jenner
Entrepreneur. Businesswoman. Influencer. Kylie Jenner is a prime idol for personal branding success. She is a part of a celebrity family, but that doesn't guarantee success. What works for Kylie is her understanding of communicating what she stands for and selling her brand while amassing a huge fan following on social media. She is thriving as the highest-paid Instagram celebrity, and she is on her way to be the youngest billionaire in the world.
Consistency: Her stand for 'authentic self' reflects her brand's tone, message, graphics, etc.
Authentic: She is open about her insecurities on her lips size, which she got fixed through lip fillers. This led thousands of women fulfilling their insecurities while building a connection with Kylie and her brand.
Focus: Her focus on harnessing her personal brand power has led her to surprising success that enabled new collaborations, brand extensions, and expansions.
Characteristics of a great personal brand
We researched 47 successful people, and the following is the common thread we noticed. Most successful personal brands have the following seven characteristics in varied capacities.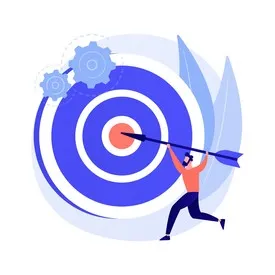 Focus
Keep your story and message focused on your target audience. Don't try to be everything to everyone. Narrow the brand focus.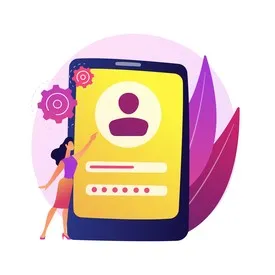 Authentic
Communicate open and honest stories and messages with clarity. This helps form a deeper connection with your audience and build a positive perception.
Consistent
Ensure how you reflect your values across communication channels. If you change your tone or message between different channels, you can lose trust.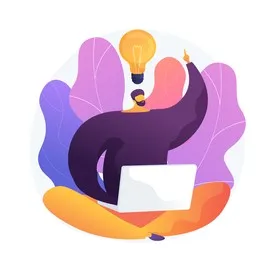 Distinct
Don't be a cliché. Distinguish yourself from your competitors. Build a unique experience for your customers and clients. It will help you become memorable.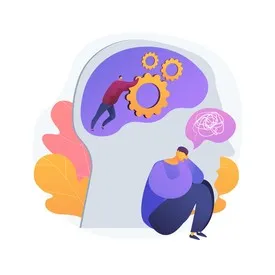 Perception
Continually assess how you are being perceived and how you want to perceive. Make improvements to fill the gap.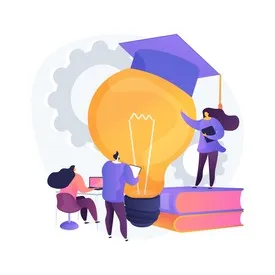 Capability
Your capabilities are core to your personal brand. It is the most crucial factor to make people stick around. Do great work and reap the fruits of your labor.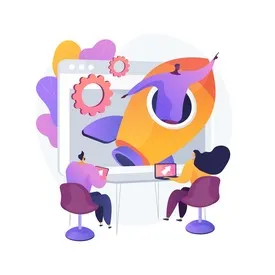 Engagement
Strive to keep the communication two-way. Engaging in a conversation is more effective than broadcasting your message.
How to build a Personal Brand?
We have built a four-phase process to help you create a distinct and memorable personal brand for yourself.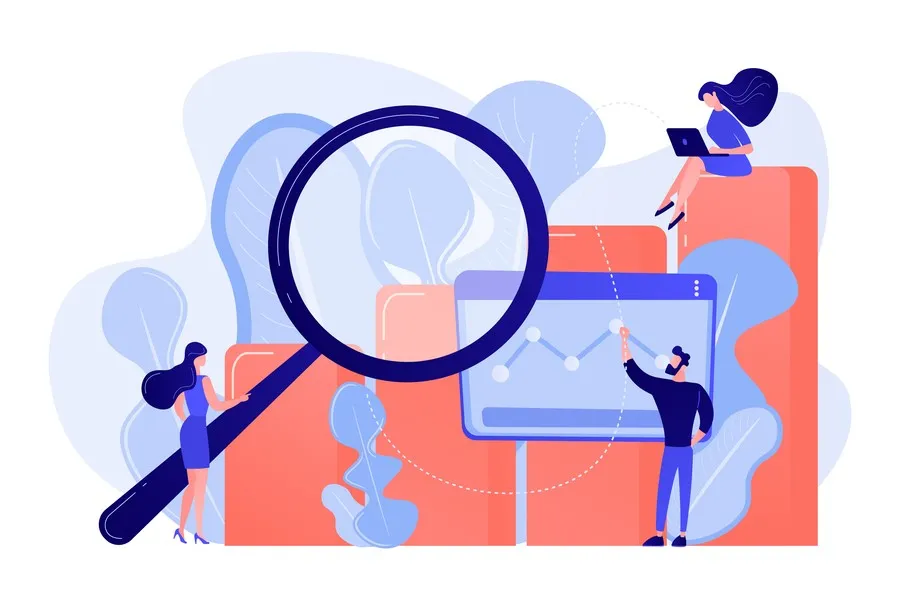 1. Discover
The foundation of building a solid personal brand is knowing yourself. Start by asking yourself the questions we have prepared for you below and write your honest answers. These questions will help you understand what you are good at, your values, the targets you need to achieve, and the goals you set for yourself.
Important questions to ask yourself:
What do you want to achieve through your personal brand?
Why creating this personal brand is important to you?
What milestones do you want to reach in one year, five years, and 15 years?
How your personal brand will make people feel?
What are your core values?
What is your story?
What is your message?
What is your passion(s)?
What is your skillset(s)?
What makes you different? What can you do better than your competitors?
What problems of your target audience can you solve?
Why your target audience should listen to you?
How do you want to deliver your message to your target audience?
Who are the people that can help you reach your goals?
How will you ensure that your personal brand succeeds?
Based on your answers to these 15 questions, prepare a list of your competence, values, and goals as per the guidance below. These will be useful in the next phase – Create.
Competence
Competence means your ability and capability to accomplish work effectively. It covers your knowledge, skills, attributes, values, and judgments.
Competence can be behavioral (interpersonal skills, organization skills, stress management, etc.), technical (computer programming, technology engineer, etc.), or leadership (problem-solving, decision making, workforce management, etc.).
Potential customers or clients prefer to work with people who have proven experience for the task at hand. Thus, you will likely land more jobs if your personal brand is associated with your competence and evokes your expertise.
Example: John Pierpont "J. P." Morgan was known for his decisive decision-making, predicting growth in companies when advanced analytics were not available. This led him to partner with many businesses and built legendary success for himself and his company.
Values
Values are beliefs that you hold most dear. These characteristics and behaviors can motivate your actions and serve as a guiding principle for your decision-making. One of your values could be 'loyalty.' If it matters to you, you will likely take conscious care in demonstrating loyalty through your verbal and non-verbal communications. Similarly, you will likely not like people who don't display characteristics of loyalty.
Example: For Mahatma Gandhi, peace, self-belief, integrity, simplicity, self-reliance was important. These values are seen in his various actions that led to the successful independence of India.
Goals
A goal is a notion of desired future outcome that you envision, plan and commit to achieving. Goals are specific, close-ended, and quantify results to be completed within a fixed timeline. A goal can be "Increase company's market share by 5% in next 12 months."
Example: Scott Adams, the famous cartoonist and the creator of Dilbert Comics, followed a practice of writing down his affirmations 15 times a day to reinforce thinking and make his dreams come true. He wrote, "I, Scott Adams, will become rich." and 'I, Scott Adams, will score in the 94th percentile on the GMAT.' He achieved both of these goals and more.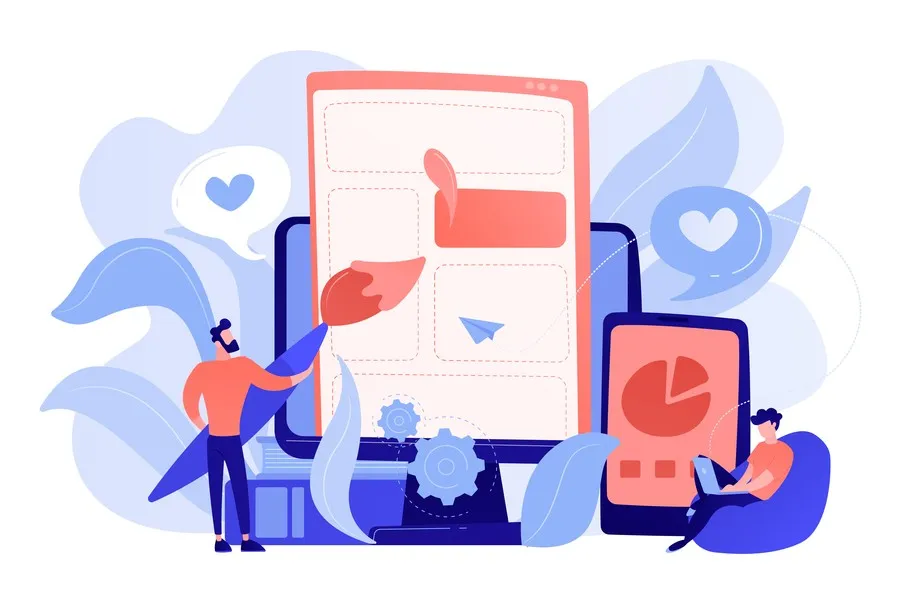 2. Create
Once you know the foundational details about yourself (competence, values, and goals), you can use those to create assets that can be used throughout your journey. These assets include your vision statement, mission statement, story, brand identity, and brand image.
Vision
A vision statement states the long-term ambition of a person, business, or brand. It defines why your brand exists and makes the work meaningful. It acts as a compass where every decision can be filtered through to stay in the right direction to achieve your ambition. It can bring like-minded people and work with you.
How to create a personal vision statement?
Based on the insights gathered in the Discover phase, state your long-term vision (10+ years), purpose, and position, what success would mean for you. Keep in mind to create a vision statement that is concise, clear, timeless, challenging, and inspiring.
Here are few examples of personal vision statements:
"To make people happy" – Walt Disney
"Love God and others." – Joel Manby, CEO of Herschend Family Entertainment
Mission
A mission statement defines culture, values, and goals. It can help you deliver the task at hand and encourage action to be more innovative to achieve the stated mission. It can give you a reason why today's tasks will benefit you to achieve a larger goal.
Here are few examples of mission statements:
"My mission in life is not merely to survive, but to thrive; and to do so with some passion, some compassion, some humor, and some style." – Maya Angelou
"To use my gifts of intelligence, charisma, and serial optimism to cultivate the self-worth and net-worth of women around the world." – Amanda Steinberg, Dailyworth.com
"To be a teacher. And to be known for inspiring my students to be more than they thought they could be." – Oprah Winfrey, Founder of OWN, The Oprah Winfrey Network
"I want to serve the people. And I want every girl, every child to be educated." – Malala Yousafzai, Nobel Prize laureate, and activist
Difference between Vision and Mission
Due to similarities, vision and mission can seem to converge into each other on various aspects. Here is a table of comparisons to help you understand how they differ:
| | | |
| --- | --- | --- |
| Parameter | Vision | Mission |
| Range | Broad | Narrow |
| Time | Long term | Short term |
| Focus | Future | Present, near-future |
| Change | Constant with minimal changes | Changes as per circumstances |
| Benefits | Help understand the ambition to achieve in future | Helps understand what one should do in future |
Story
A personal brand story is a cohesive narrative that includes facts, vision, mission, emotions, and journey. It is an effective tool to build a deeper connection with your target audience, develop empathy and help brand recall. What story you tell your target audience is not as important as what they believe.
Warby Parker is an example of compelling personal brand storytelling. One of its founders lost his eyewear on a backpacking trip and realized he couldn't afford to replace his expensive eyewear as a grad student.
Warby Parker's founders tried to solve this type of problem through a rebellious move. They founded the Warby Parker company partnering with non-profits such as VisionSpring to make a pair of glasses available to someone in need for each pair sold. Today they are valued at USD 3 billion with 1,400 employees across the USA and Canada.
Similarly, combine the insights in the Discover phase and assets created in Create stage with a compelling story your target audience can relate with.
Brand Identity
Brand identity includes visible elements of your brand such as logo, color, patterns, tagline, keywords, typography, form/shape, website, packaging, etc. These help people distinguish your brand and enhance brand recall.
You can hire professionals who can create all these for you at affordable prices.
Here is an example of brand identity — McDonald's.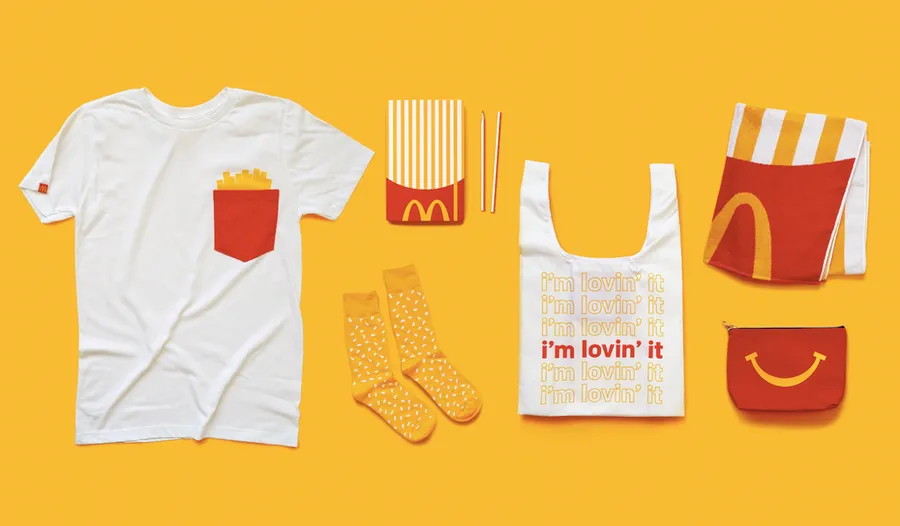 Brand Image
The brand image covers the non-visible elements of your brand. Think about how you would like your personal brand to be perceived by your target audience. It includes the reputation, impression, emotions, and beliefs surrounding your personal brand. A strong brand image improves recognition, generates referrals, and helps increase revenue. The brand image evolves based on your actions.
Sheryl Sandberg, Chief Operating Officer (COO), Facebook is an image of being an 'advocate for women'. Her experience of leading top companies like Google and Facebook adds credibility to her image.
Gary Vaynerchuk, entrepreneur, founder of Gary V, has an image of 'realness' seen through his content on various online channels. He likes to 'telling it like it is' while explaining 'why'.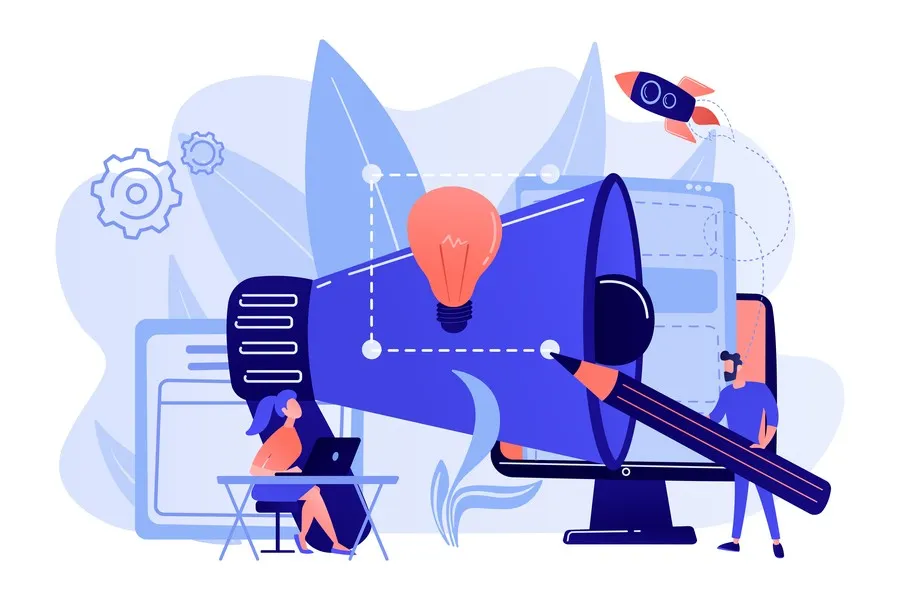 3. Execute
In this stage, we bring together all inputs created in Create stage in front of our target audience. Here you can put forward your personal brand in both online and offline channels.
Online
In the last decade, online has become the more important medium for incorporating and showcasing your personal brand to the world. It includes your website, blog, social media pages (Facebook, LinkedIn, Twitter, Reddit, Instagram, etc.), emails, display ads, search engine visibility, video, etc. Through 24×7 global availability, cost-effectiveness, measurable results, better ROI, direct connection with the target audience, and highly personalized targeting, online channels benefit you.
Offline
Online mediums took control of the world around us, but offline channels remain a dominant platform to showcase your personal brand and make an impact. It covers events, trade shows, direct mail, print advertisements, billboards, cold-calling, merchandize, holiday cards and gifts, business cards, targeted discounts, etc.
4. Measure
How would you measure what you have created is working or not? There are many ways to measure your personal brand performance, especially online. Online channels could get you much more accurate results as compared to offline. Here are some of the metrics that can help you measure your success.
Online
Website: Number of hits, demographics, audience location, engagement, mobile traffic behavior, site content trends, bounce rate, search behavior, site speed, user devices, user interests, geolocation, user flow, performance trends, hits source (direct, referrals, social media, etc.).
Podcast: Subscriptions, listens, downloads, backlinks, social sharing, conversion rates, trends.
Email: Open rate, click-through rate (CTR), conversion rate, bounce rate, subscribes, unsubscribes, spam reports, forwarding, engagement, revenue per subscriber.
Social media: Likes, shares, audience growth, followers, the share of voice, impressions, trends, mentions, branded hashtag use, reach, response rate, click-through rate (CTR).
Search Engines: Organic traffic, bounce rate, session per page, conversion rate, top exit pages, traffic sources, keyword performance, pages indexed, page errors, duplication.
Video: View count, play rate, engagement, social sharing, click-through rate, conversion rate, feedback.
Offline
Events and trade shows: Registrations, attendees, no-shows, event ROI, leads, feedback.
Direct mail: Send rate, response rate, ROI, leads, phone calls, coupon usage, QR code scans, cost per acquisition, average order side, revenue per order.
Print Ads and billboards: CTA response, coupons usage, QR code usage, sales monitoring.
Cold-calling: Conversation rate, potential future customers, call later requests, average order size, handle time, ROI, time spend on post-call work.
Merchandise, holiday cards, and gifts: Price per unit, CTA response.
Business cards: Number of callbacks, ROI.
Conclusion
Whatever your ambitions are, you can use this guide to craft a game-changing personal brand for yourself. The best way to activate it is by dividing these tasks into smaller chunks or hire experienced professionals who can help you through this journey. Good luck and happy progress.
Please let us know your thoughts or/and suggestions in the comments below.